School Uniform
School Uniform Information
At Kirkbymoorside Community Primary School, a high standard of personal appearance is expected of all pupils. Our uniform policy provides clear expectations and a consistency that benefits pupils, parents and staff. We thank you for your support in complying with the uniform requirements and helping us to maintain our high pupil standards and value of respect.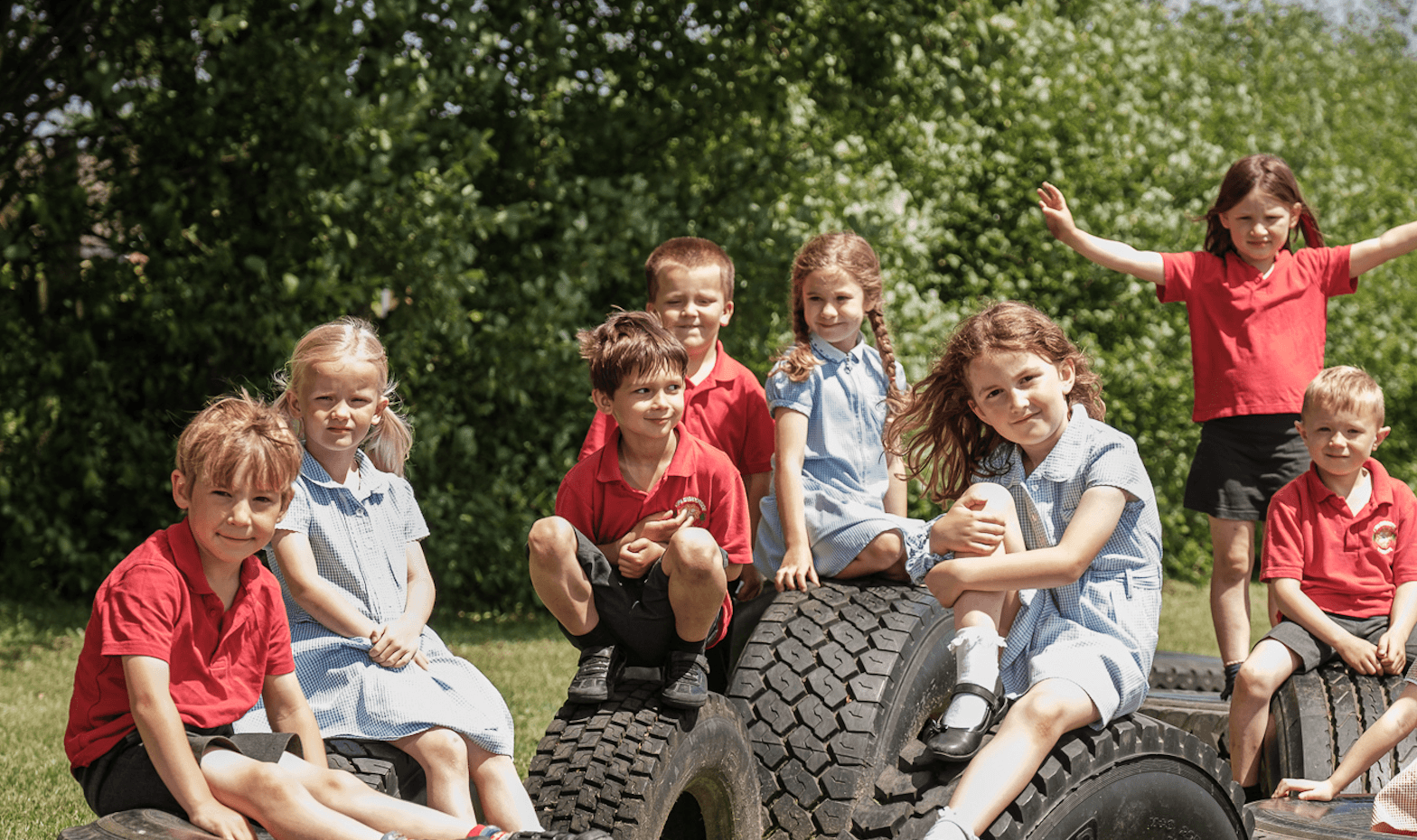 All items of uniform should be clearly labelled with the pupil's name.
Our uniform is available from School Shop, through our school website.
School Uniform
• Plain grey trousers, tailored shorts, skirt or pinafore
• Red polo shirt (logo optional)
• Kirkbymoorside Community School jumper or cardigan with logo
• Plain grey socks or grey tights
• Plain black sensible styled shoes
• Suitable plain coat to keep warm and dry
• Blue gingham summer dress (white socks with summer dress)
PE Uniform
• Black PE shorts
• White T-Shirt with logo, to support safeguarding at sports festivals
• White socks
• Outdoor and indoor footwear
• Black jogging bottoms
• Black warm top/outdoor tracksuit top
• Named PE bag
Swimming Uniform (for year 3 and 4)
• Girls – full swimming costume
• Boys – short fitted swim shorts
• Towel
• Goggles (optional)
• Swimming hat (optional)
• An appropriate (named) swimming bag
Jewellery/Make up/Hair
• Just one small gold or silver stud may be worn in each ear. This applies to both boys and girls
• No other jewellery (with the exception of a watch) may be worn
• Earrings must be removed by the children before PE lessons and swimming lessons
• Plasters cannot be worn over earrings for PE. If children are going to have their ears pierced, we recommend they have them pierced at the start of the summer holidays to avoid disruption to their learning
• Make up and nail varnish is not permitted
• Hair must be of a natural colour and long hair tied back with discrete hair bobbles or bands
School uniform supplier
School shop: Unit 4-5 Handley Court, Elvington Ind Estate, York, North Yorkshire, YO41 4AR
Tel: 01904 607331
Email: sales@school-shop.co.uk
Web: www.school-shop.co.uk